After you portrait session with Rejoicing Hearts Photography you receive your online gallery of unique family portraits. You "ooh" and "ahh" over your gorgeous children, that moment of time, their cute smiles, missing teeth, baby chub, curly hair, captured forever.

Now What?

Staring at that gallery, after the initial "wow" clients tell me they get slightly overwhelmed by all the choices. That is the beauty of custom photography. I am here to walk you through the entire process from picking out outfits and locations for your session to picking out prints and products for your home. At your in home ordering session I will take the time to answer any and all questions you have about products, prints and sizes. Let me know the desires you have for your home and your decor and we can come up with beautiful wall arrangements to fit any room in your home. See what different sizes would look like in different areas of your home by looking at the samples I bring with me. It is amazing the difference it makes to see a print in your hands verses on the wall. That brings me to the point of this post. Size Matters. While that 8x10 or 11x14 may look big in your hands it can be dwarfed very quickly when placed on a wall and surrounded by your furnishings. Let me give you some examples from my own home.
I have an empty wall above my couch that I would love to use to display pictures of my children.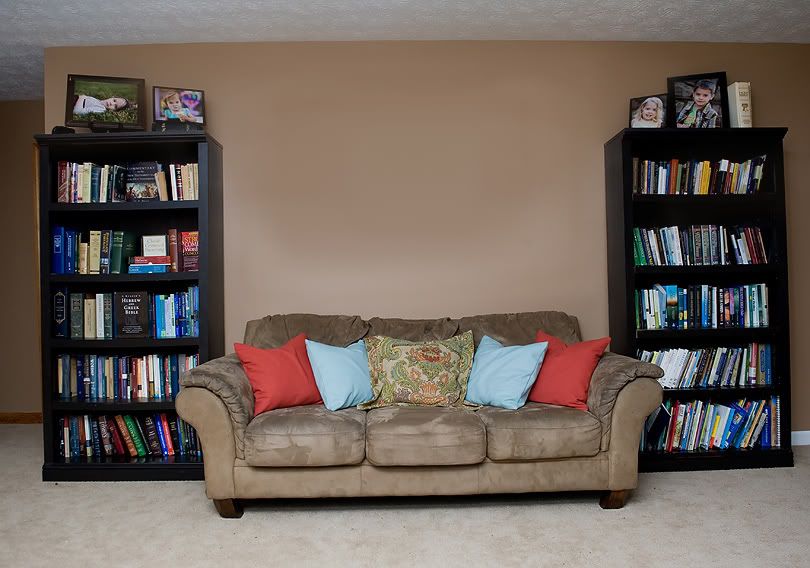 OK, the room is pretty small. It's not a huge space on my wall so let me try putting up an 8x10.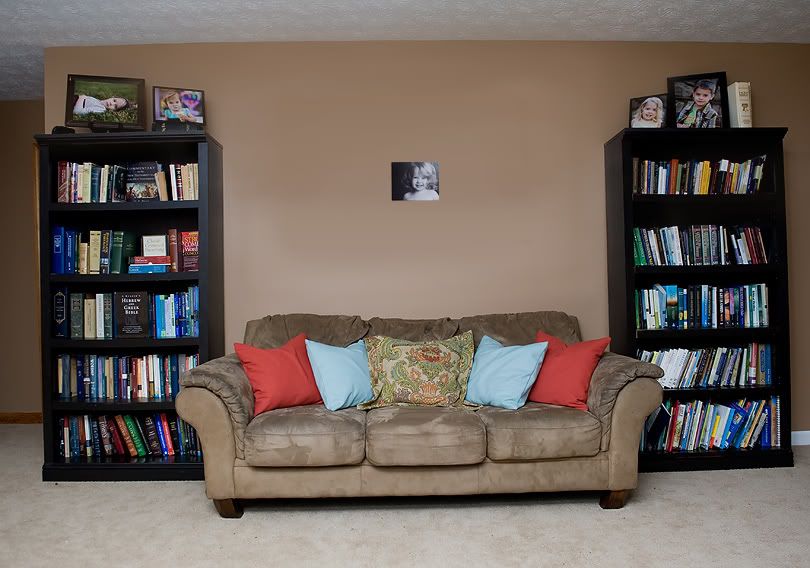 WOW! That 8x10 that looked a good size sitting on my desk looks a bit like a postage stamp on the wall. Maybe if I matted and framed it...




Not much better. Hmmm, let's try an 11x14.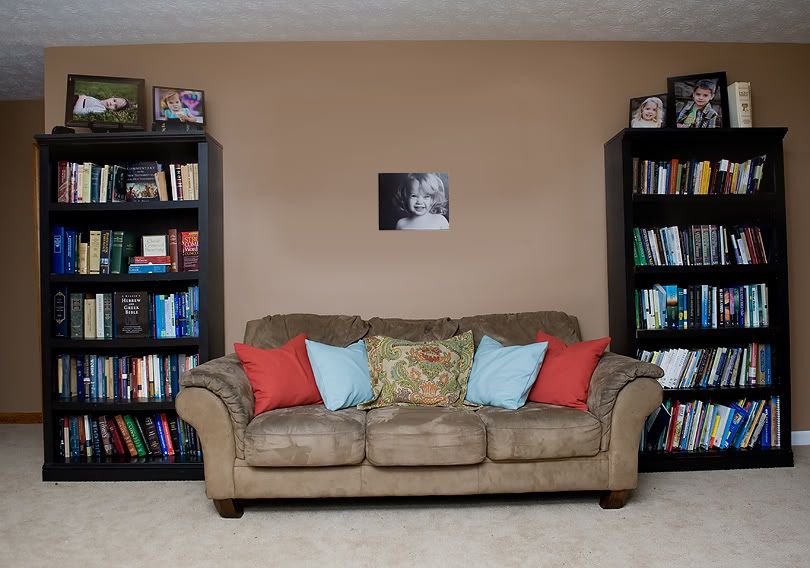 Definitely still not making the bold statement I was hoping to make when people walk through my front door. In fact, with this size on the wall people feel the need to squint and come in close, lean over the couch and try to get a better look at the photo. Ok. Let's go much bigger....and add a few more pictures...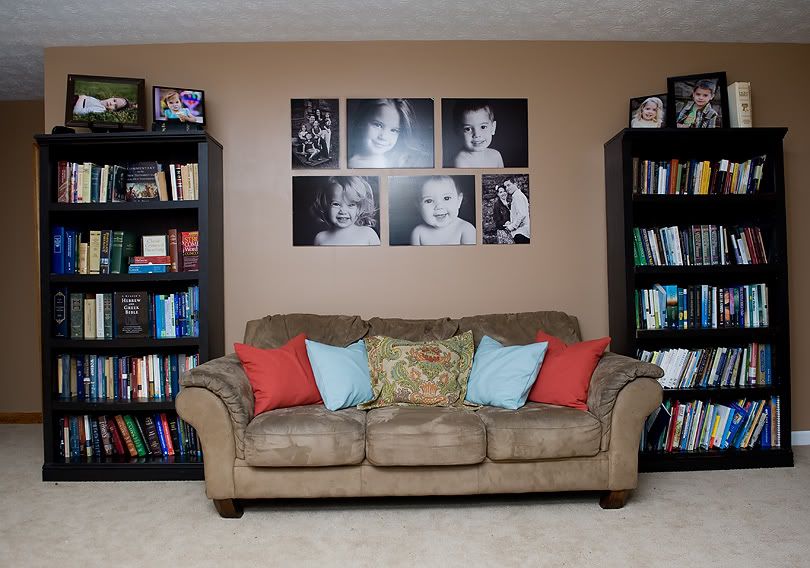 MUCH BETTER! This is the arrangement I have on that wall currently. It makes a bold first impression as that is the first wall people see when they walk in my front door. No squinting, no leaning, but lots of admiring! This is four 16x20's and two 11x16's. Much larger than a lot of people think they can go on their walls. But I'm telling you, size matters! Make that bold statement with a great wall arrangement!