Seriously?! Just look at this face! I had some new props I wanted to try out and I knew just who to ask to model for me. He did a fabulous job, don't you think?

This series just says Spring to me. I love it!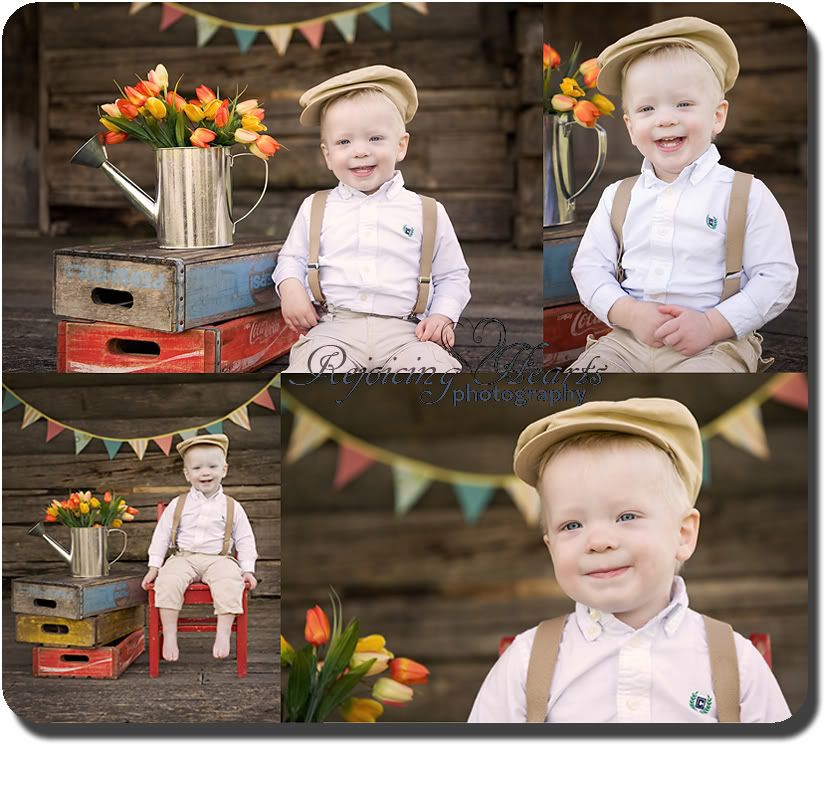 And I have been wanting to use these coke crates for some time so when I saw those coke signs hanging in this little guys parent's garage I was excited! I added a bit of vintage processing to this one to fit with the theme.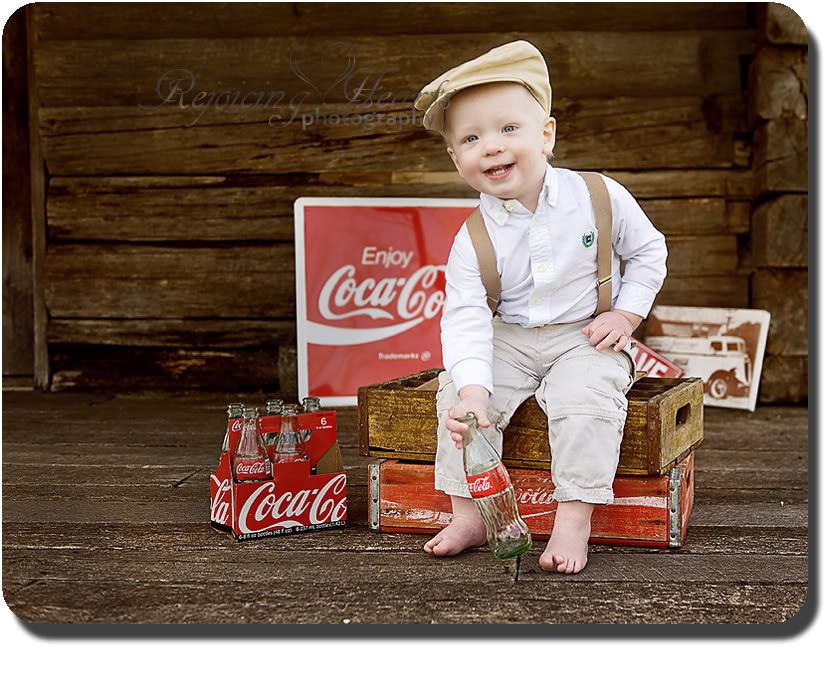 Thank you so much for dragging your crew out and letting me borrow your little man!